THE MUSEUM STORE
The Pittock Mansion Museum Store offers unique, curated products designed to extend the museum experience. From custom products to items reminiscent of late 19th to early 20th century decorative arts, technology, and lifestyles, the Museum Store is a great place to find unique and inspiration gifts for everyone.

All Museum Store purchases directly support the Pittock Mansion and its mission.
HOURS

January: Closed
Feb.-May: 10am–4pm Daily
June-Labor Day: 10am–5pm Daily
Sept.-Dec.: 10am–4pm Daily
Thanksgiving Day: Closed
Christmas Day: Closed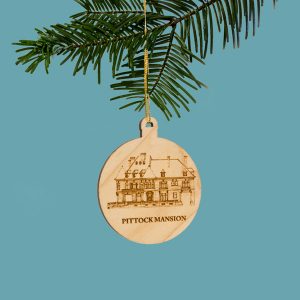 2018 PITTOCK MANSION ORNAMENT
Introducing A Pittock Mansion Christmas annual holiday ornament!
Every year, the Pittock Mansion Museum Store will introduce a new custom ornament inspired by the Mansion or Gate Lodge. This year's ornament is produced by Maple Landmark out of Vermont and features the Mansion design on our new custom cribbage board.
Start your Pittock Mansion ornament collection today!
PRODUCTS
MEDIUM GREEN BALLOON
Non-member $50.00
Member $45.00
SMALL RAINBOW BALLOON
Non-member $25.00
Member $22.50
JULES TAVERNIER:
ARTIST & ADVENTURER
Non-member $50.00
Member $45.00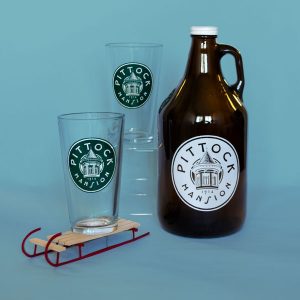 PITTOCK MANSION GROWLER
Non-member $20.00
Member $18.00
TEAL PITTOCK PINT
Non-member $9.50
Member $8.55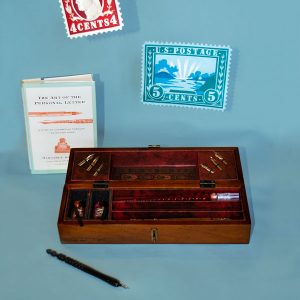 WINDSOR WRITING SET
Non-member $65.00
Member $58.50
THE ART OF THE PERSONAL LETTER BY MARGARET SHEPHERD
Non-member $17.00
Member $15.30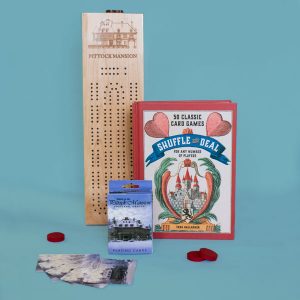 MANSION CRIBBAGE BOARD
Non-member $24.00
Member $21.60
PITTOCK PLAYING CARDS
Non-member $4.75
Member $4.28
SHUFFLE AND DEAL BY TARA GALLAGHER
Non-member $19.99
Member $17.99