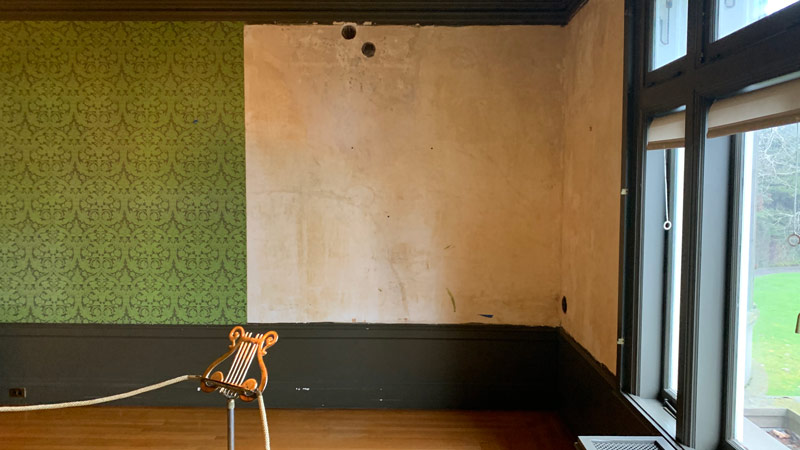 In December 2020, Pittock Mansion staff were busy deep cleaning the museum's rooms and artifacts when they discovered mold discoloration on the wallpaper in the Niece's bedroom. Museum staff notified Portland Parks and Recreation who is responsible for any major maintenance of the City-owned Mansion and works collaboratively with Pittock Mansion staff on preservation and conservation work.
Mansion staff cleared the room of artifacts and Parks personnel from the carpentry and plumbing departments came out to assess the situation. At first glance, it looked like an outside drainpipe running down the exterior near the affected area might be the culprit. Upon further investigation, however, a dilapidated, original steampipe running up through the wall of the Niece's bedroom all the way up to the third floor was creating a small pressurized steam leak that was causing the damp wall condition.
The affected wallpaper was removed from the damp areas and revealed a charming note left behind by the individual who installed the wallpaper back in 1965. A plan was devised to address the dilapidated steam pipe, taking great care to address the asbestos that was used when the building was constructed. On February 23, 2021 the failing pipe was safely removed and replaced.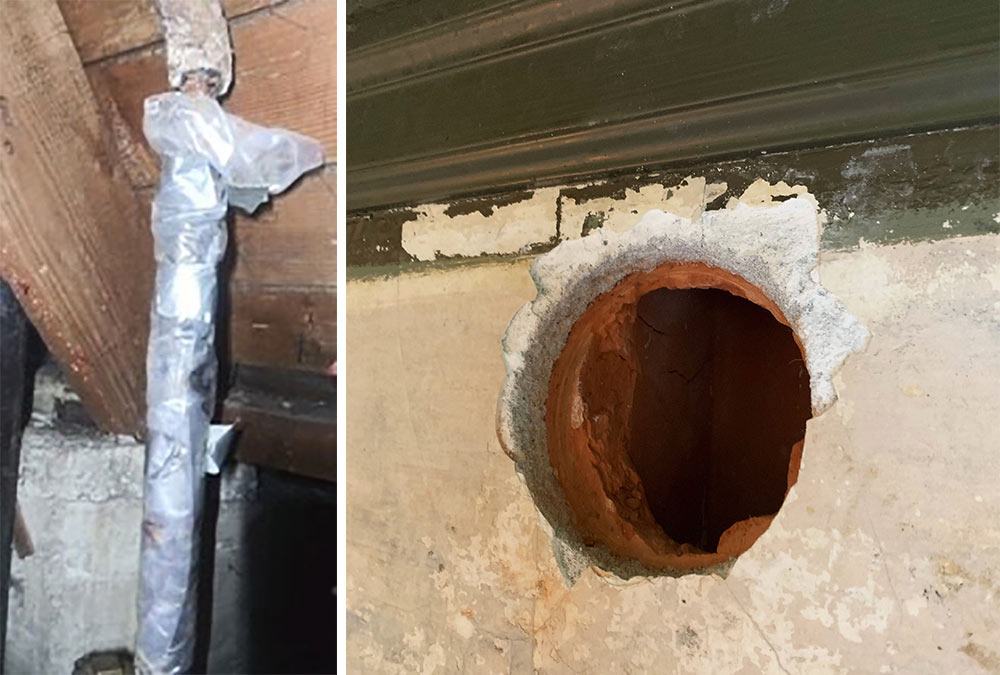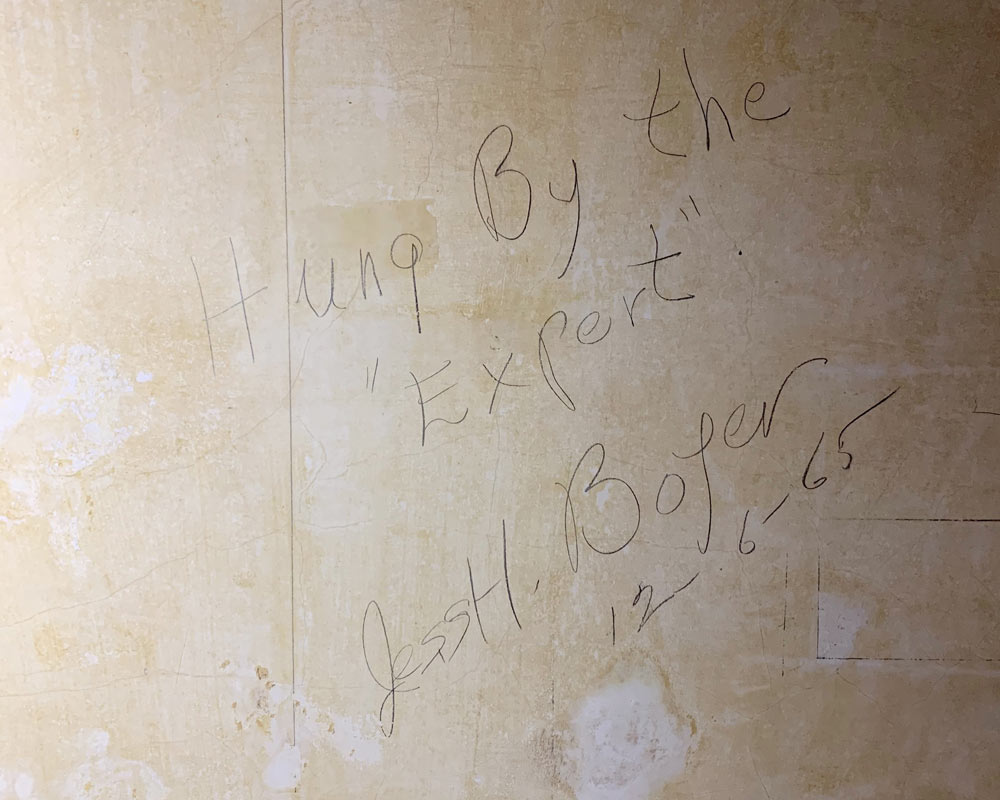 To make sure that there are no addition leak issues, Mansion and Parks staff are going to monitor the situation to make sure the dampness does not reappear or additional issues come to light. The drilling of observation holes in the plaster wall and upper molding revealed some interesting highlights of how the Mansion was constructed. Most homes of this era used a wooden lattice and horse hair to apply the plaster to the walls. In Pittock Mansion, the thick plaster is attached to a terra cotta backing.
With an observation period in place, Pittock Mansion's Preservation Committee will develop a restoration plan for the Niece's bedroom based on building studies that were done after the 1965 installation of the wallpaper. These studies revealed that the Niece's bedroom was originally painted, not wallpapered. More to come…stay tuned!