CORPORATE MATCHING GIFTS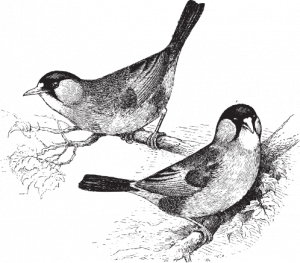 Did you know many companies offer a matching gift program to encourage philanthropy among their employees? And that some companies will even match gifts from spouses and retirees?
By simply completing a matching gift form (online or paper), you may be able to double, or even triple, the impact of your gift! Contributions of any amount will help Pittock Mansion Society continue its mission to inspire understanding and stewardship of Portland history through Pittock Mansion, its collections, and programs.
Use the search field below to see if your employer participates in a matching gift program.
Employer matching is very simple: 
1. Donate to Pittock Mansion Society online or by paper
2. Request a matching gift application from your Employer's HR department
3. Fill out your Employer's matching gift application and use Pittock Mansion Society as the designated charity.
4. Submit your application to your Employer and email us at development@pittockmansion.org. We want to be sure your request is processed, completed AND that your matching donation received.
Please use the below information to prepare your company's Matching Gift Application:
Org/Recipient Name: Pittock Mansion Society
Tax/EIN: 93-0576289
Address: 3229 NW Pittock Drive, Portland, OR 97210
Contact Name: Lena Toney, Manager of Development & Membership Services
Contact Email: development@pittockmansion.org
Website: pittockmansion.org
YOUR SUPPORT MATTERS
By supporting Pittock Mansion, you play a vital role in telling the story of Portland and inspiring the community to engage and connect.