PORTLAND'S HOUSE ON THE HILL

Pittock Mansion is a 16,000 square foot French Renaissance style home. It was designed by architect Edward T. Foulkes who trained at the Massachusetts Institute of Technology and the French École des Beaux-Arts. Foulkes had a challenging client in Henry Pittock—Henry wanted an architecturally impressive house with the latest technology.
A STYLISH, MODERN HOME
The Mansion was designed to capture the view of downtown Portland and the Cascade Mountains.  As a result, it has a unique oval shape with wings attached at a 45 degree angle. The Mansion's 23 rooms include a Library, Music Room, Turkish Smoking Room, Sewing Room, five large bedrooms, and two sleeping porches. The curved wooden floors in the Mansion's round and oval rooms are one of its many artistic features. Foulkes' experience designing commercial buildings helped him fulfill the task of including modern conveniences such as thermostat-controlled central heating, indirect electric lighting, refrigerator room, elevator, and central vacuum system.
Henry Pittock hired Portland firms and used local and regional materials when possible. For example, the Mansion's exterior is clad in sandstone from nearby Tenino, Washington. His use of Portland firms and regional materials earned him a letter of commendation from the Manufacturers Association of Oregon. The Mansion's permanent exhibit profiles some of the local craftsmen who worked on the Mansion as well as their tools of trade.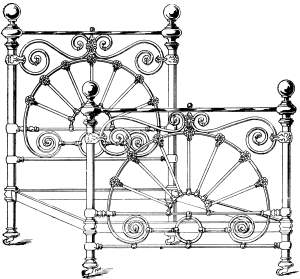 THE FIRST RESIDENTS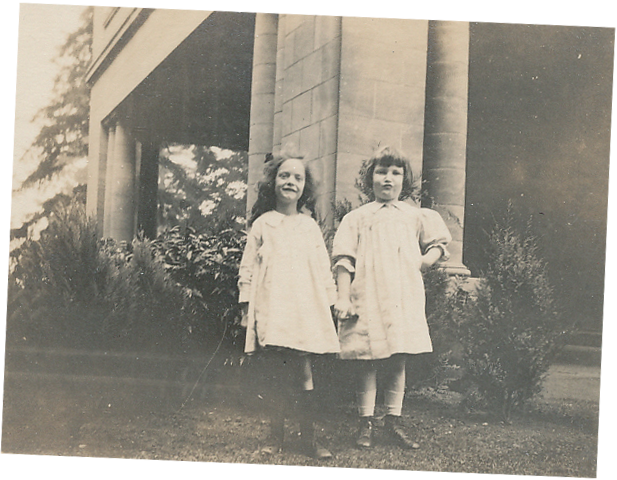 Pittock Mansion seemed ready to accommodate a crowd, and this large family soon filled it. In 1914, eight members of the Pittocks' extended family moved in with Henry and Georgiana. Daughter Kate and her husband, Lockwood Hebard, took up residence in the South Wing. The Pittocks' youngest daughter Lucy, her husband Edward Gantenbein, and their daughters Rhoda and Georgiana filled the West Wing. The Gantenbeins' third child, Peter, was born in the Mansion. Georgiana took in her two orphaned, teen-aged nieces, Helen Van Houten and Louise Gallien, and they joined the rest of the family in the new hilltop home.