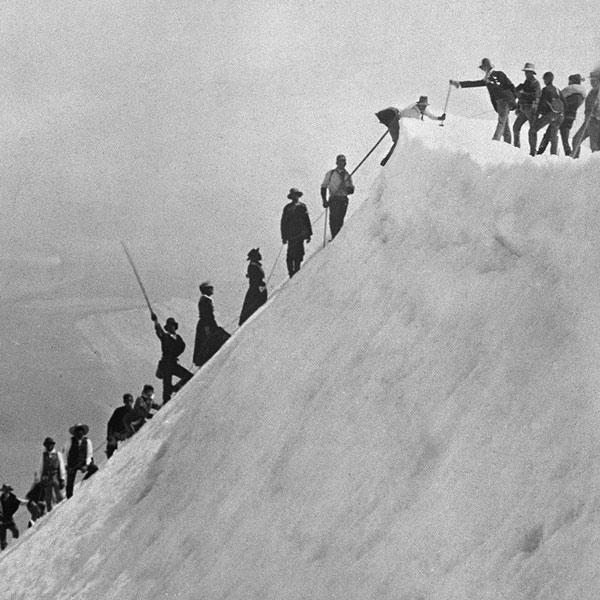 THE THRILL OF THE CLIMB: THE PITTOCKS AND EARLY MOUNTAINEERING IN OREGON
On view March 1, 2022 through July 3, 2022
Henry Pittock, along with his daughters Kate and Lucy, were avid mountaineers. They climbed several peaks in the area as members of the Mazamas, a Portland alpine club that is one of the oldest in the country. The Thrill of the Climb explores the Pittock family's love of the sport and the early history of mountaineering in Oregon. From clothes to boots to sun protection, discover what it was like to climb a mountain in the late-19th and early-20th centuries, and how the Mazamas continue the adventure today.
George E. Williams, Cooper Spur Party (1894)
Mazama Library & Historical Collections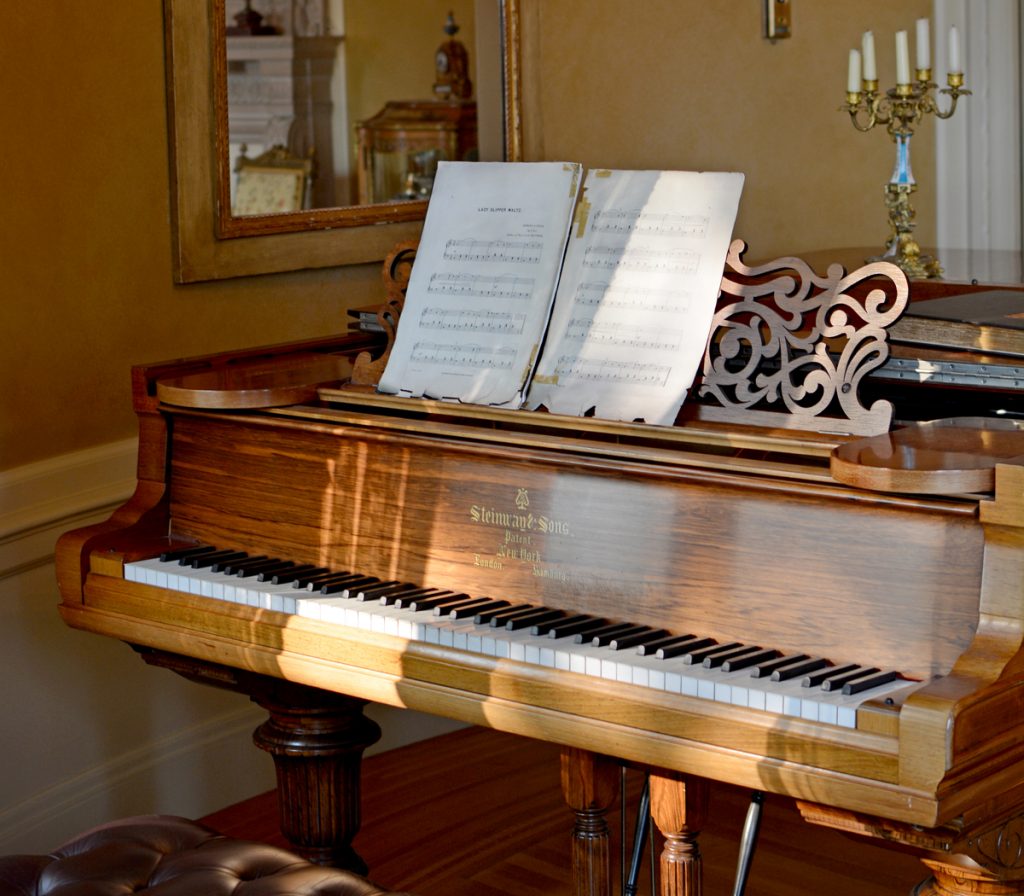 The Permanent Collection
Pittock Mansion is home to a wide array of period furnishings and personal artifacts that connect visitors to early 20th-century life. Heirlooms donated by Portland founding families, like the Failings and Couches, are on display in addition to our original Pittock family pieces. Highlights include the Pittocks' Steinway grand piano, a Couch family desk, the Failing family's set of Limoges china, and Henry Pittock's masonic sword.
Interested in donating an item? Please contact us here.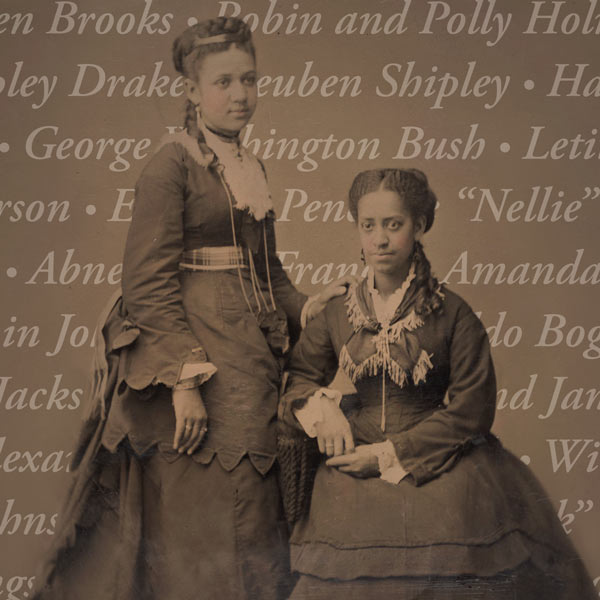 Black in Oregon: 1840–1870
On view July through November 2022
Oregon Black Pioneers' travelling exhibition Black in Oregon: 1840–1870 highlights some of the Black individuals and families who came to Oregon during the years of legalized racial exclusion, when the provisional and territorial governments of Oregon explicitly barred Blacks from residency and all legal protections. These Black pioneers risked everything to build a better life for themselves and their families in Oregon and helped lay the foundation for the state's future Black communities.
Portrait of Louisa T. Flowers (right) and unidentified woman, c. 1880-1900. (Oregon Historical Society)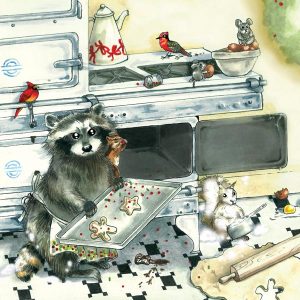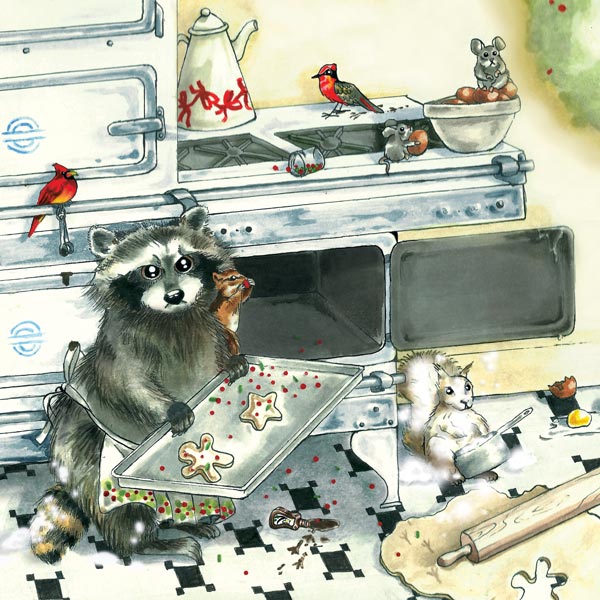 Pittock Mansion Christmas: Critters Make Merry
On view November 22, 2021 through January 4, 2022
Pittock Mansion Christmas celebrates the wonderful world of animals with this year's Critters Make Merry exhibit. From reindeer and polar bears to lions and mice and a few in between, volunteer decorators transform the Mansion's rooms into enchanting animal havens.
Thank you to our Presenting Sponsor Keller Williams Realty Portland Central.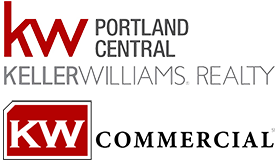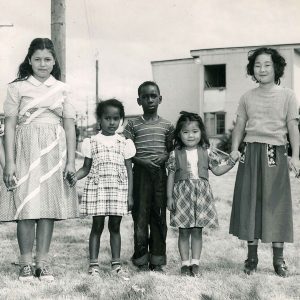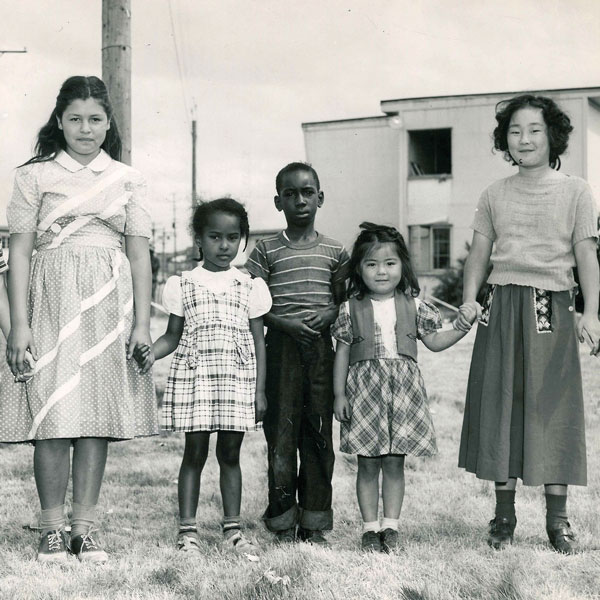 Vanport: A Surge of Social Change
On view through November 15, 2021
Photo courtesy of Oregon Historical Society
Home to a multiracial and multicultural community of over 40,000 residents, Vanport was built to house migrant workers and their families who relocated to the Portland region during World War II. At its peak, Vanport became the largest wartime federal housing project in the nation and second largest city in Oregon. On May 30, 1948 a devastating flood destroyed the entire city, killing 15 people and leaving thousands houseless. Vanport was never rebuilt, but its legacy lives on.
Vanport: A Surge of Social Change is a Vanport Mosaic exhibit developed in collaboration with Pittock Mansion.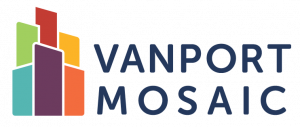 Thank you to our Supporting sponsors Schwabe, Williamson & Wyatt and OnPoint Community Credit Union, and to our Presenting sponsor Howard S. Wright Construction.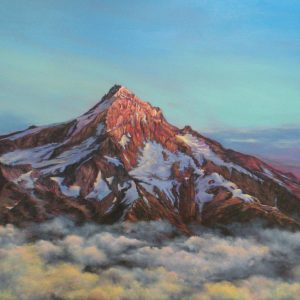 On view through February 1–November 15, 2020
Mount Hood is a key part of Portland's skyline, seated atop the Cascade Range to the east of the city. Residents and visitors alike look forward to when the clouds part and the mountain is visible, admiring how its snowy slopes vary from hour to hour, season to season. Discover artistic interpretations of this Portland icon by local artists.
Image: Jeanette French, Mount Hood, North Face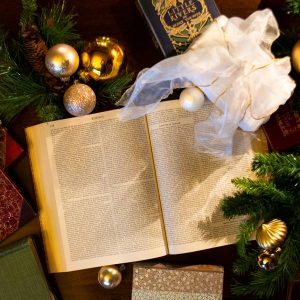 A Pittock Mansion Christmas: Wonderful World of Books
On view November 25, 2019–January 5, 2020

From children's classics to modern-day mysteries, this year's Pittock Mansion Christmas explores the wonderful world of books. Experience the literary visions of local decorators as they transform the Mansion's rooms into magical storybook settings.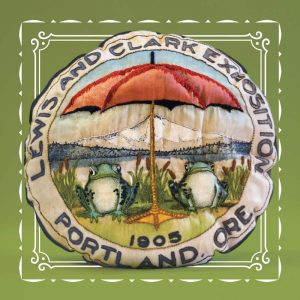 Portland's World's Fair: Souvenirs of the Lewis and Clark Exposition
On view July 20–November 17, 2019

In 1905, Portland welcomed visitors to the city's first—and only—world's fair. The Lewis and Clark Centennial Exposition highlighted the area's industrial innovation and growth, delighted visitors with exotic spectacles, and offered unique keepsakes—souvenirs that are coveted by collectors today. Discover some of the fair's more fanciful objects from the private collection of Mike Cramer including souvenirs from former Governor Victor Atiyeh's collection.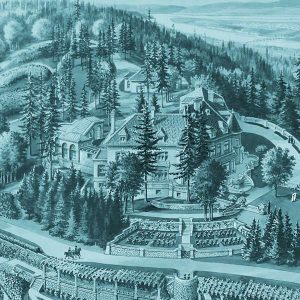 CHANGING LANDSCAPES: The 100-year history of the Pittock Mansion Estate
On view February 1–July 14, 2019

Pittock Mansion has experienced some dramatic changes over the course of its history, and the same is true for the grounds surrounding the historic home. From a private family estate to a public garden and park, explore the changing perspectives and approaches to the landscaping and usage of the Pittock estate, and discover how the grounds were developed into the renowned garden and park it is today.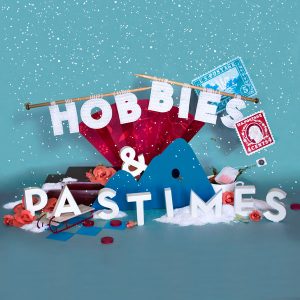 A Pittock Mansion Christmas: Hobbies and Pastimes
On view November 19-December 31, 2018
From opera to knitting to beekeeping, this year's Pittock Mansion Christmas will highlight some familiar and not-so-familiar hobbies and pastimes. See the Mansion in a whole new light as volunteer decorators creatively transform rooms into a hobbies and pastimes holiday extravaganza.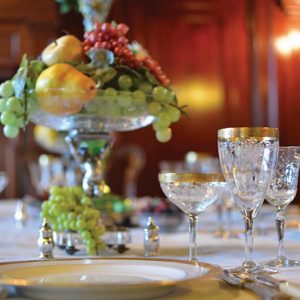 Dining in the Gilded Age
On view July 14–November 11, 2018

Explore the gadgets used to prepare foods and feasts circa 1900 and the specialized china and silverware used to serve them. As cooks and hostesses responded to a new abundance of tableware, tools, utensils, and foodstuffs, American dining customs reached elaborate new heights, unmatched before or since.