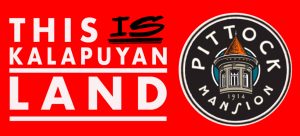 EXHIBIT
On view February 1, 2023
Free with admission
This IS Kalapuyan Land at Pittock Mansion
This IS Kalapuyan Land at Pittock Mansion is an exhibition of contemporary Indigenous artworks alongside a selection of historical panels curated by Steph Littlebird (Grand Ronde, Kalapuya, Chinook). The original version of This IS Kalapuyan Land was created in 2019 by Littlebird in collaboration with Five Oaks Museum. In developing This IS Kalapuyan Land, Littlebird adapted a previous inaccurate and unbiased exhibition about Kalapuyan people put forth by the Washington County Museum in 2008, titled This Kalapuya Land. Her approach included physically redacting and correcting the existing explanatory panels, continuing to display Native belongings and tools from the previous exhibition, and adding a selection of contemporary Indigenous artwork from artists with connections to Kalapuyan land and across Turtle Island, which asserted the current presence and vibrance of Native people. The annotated panels were augmented with historical input from David G. Lewis, PhD, a preeminent scholar on Western Oregon tribes. This IS Kalapuyan Land at Pittock Mansion boasts a new collection of contemporary artworks created by Native artists with connections to the Pacific Northwest.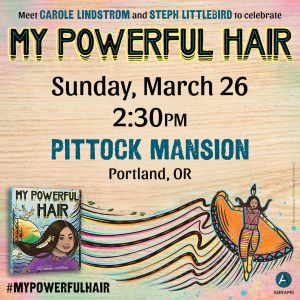 BOOK TALK
Sunday, March 26
2:30PM
Free
Advance registration is required

(EVENT FULL) Book Talk: Meet the Creators of My Powerful Hair!
UPDATE (3/23): This event has now reached capacity. We will be reaching out to registrants via email to confirm their spots. Thanks!
Steph Littlebird, curator of This IS Kalapuyan Land, and special guest Carole Lindstrom, author of the award-winning picture book We Are Water Protectors, will celebrate the release of their new book My Powerful Hair at Pittock Mansion. Join us for a reading and short discussion about this empowering and healing story that honors the significance of hair across Indigenous cultures. Registration in advance is required as space is limited to 55 guests. 
Read our program policies here.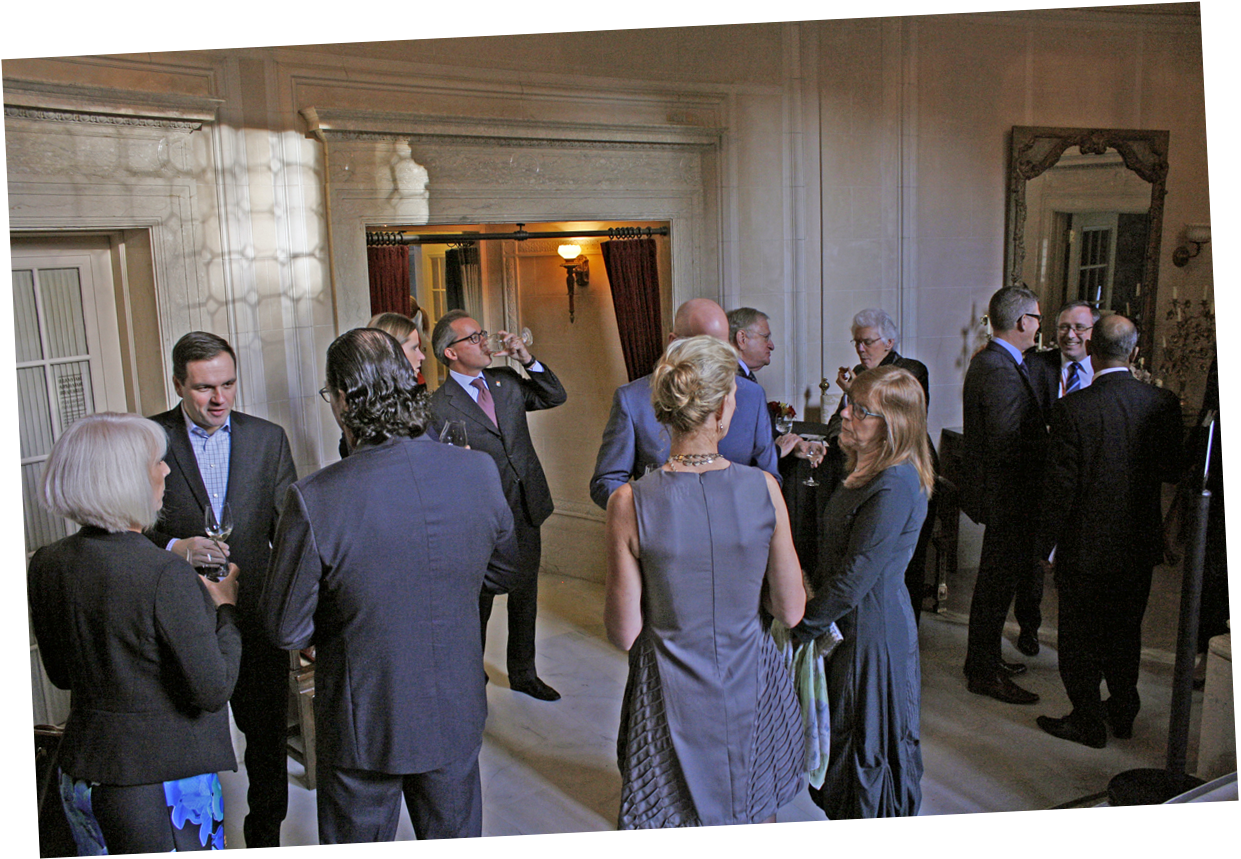 As a benefit of Corporate Membership, businesses are allowed to host a one-time event based on availability and subject to approval.
EXHIBITS
In addition to the permanent collection on display throughout the Mansion and Gate Lodge, Pittock Mansion's rotating exhibits allow visitors to delve deeper into local history.