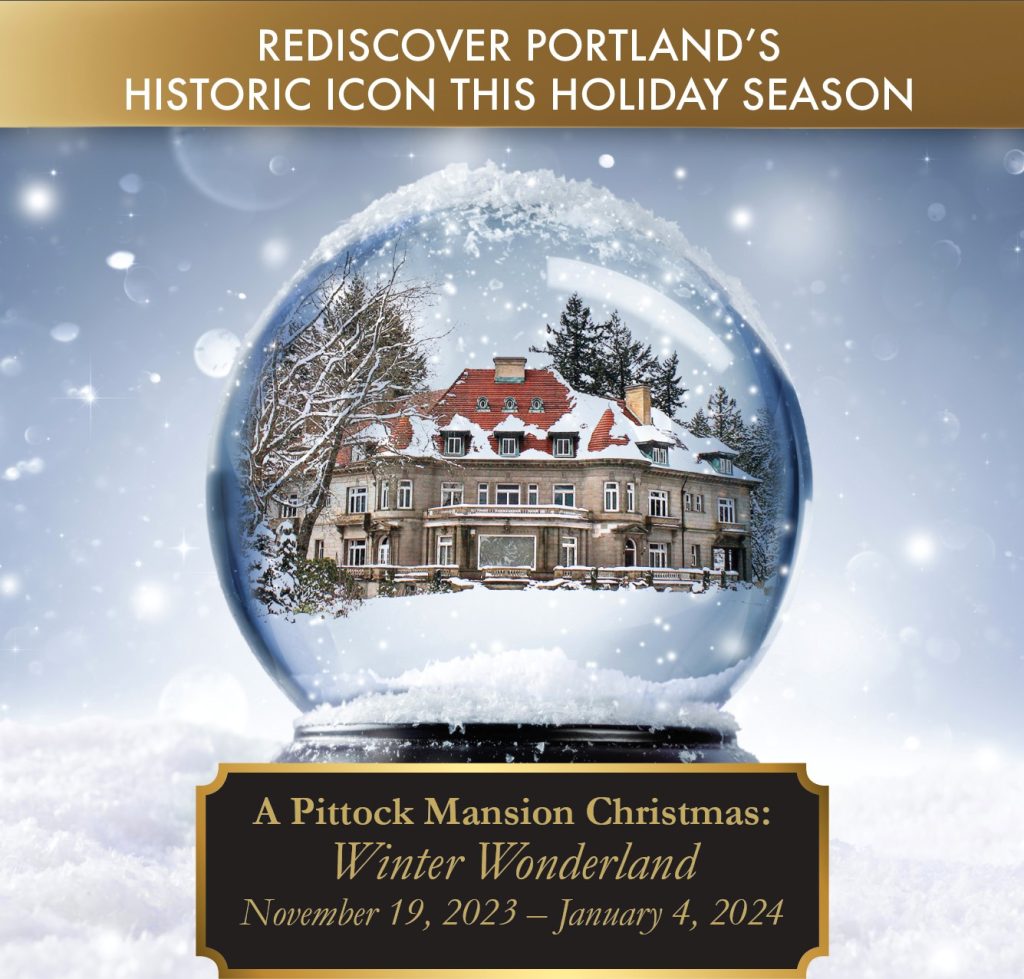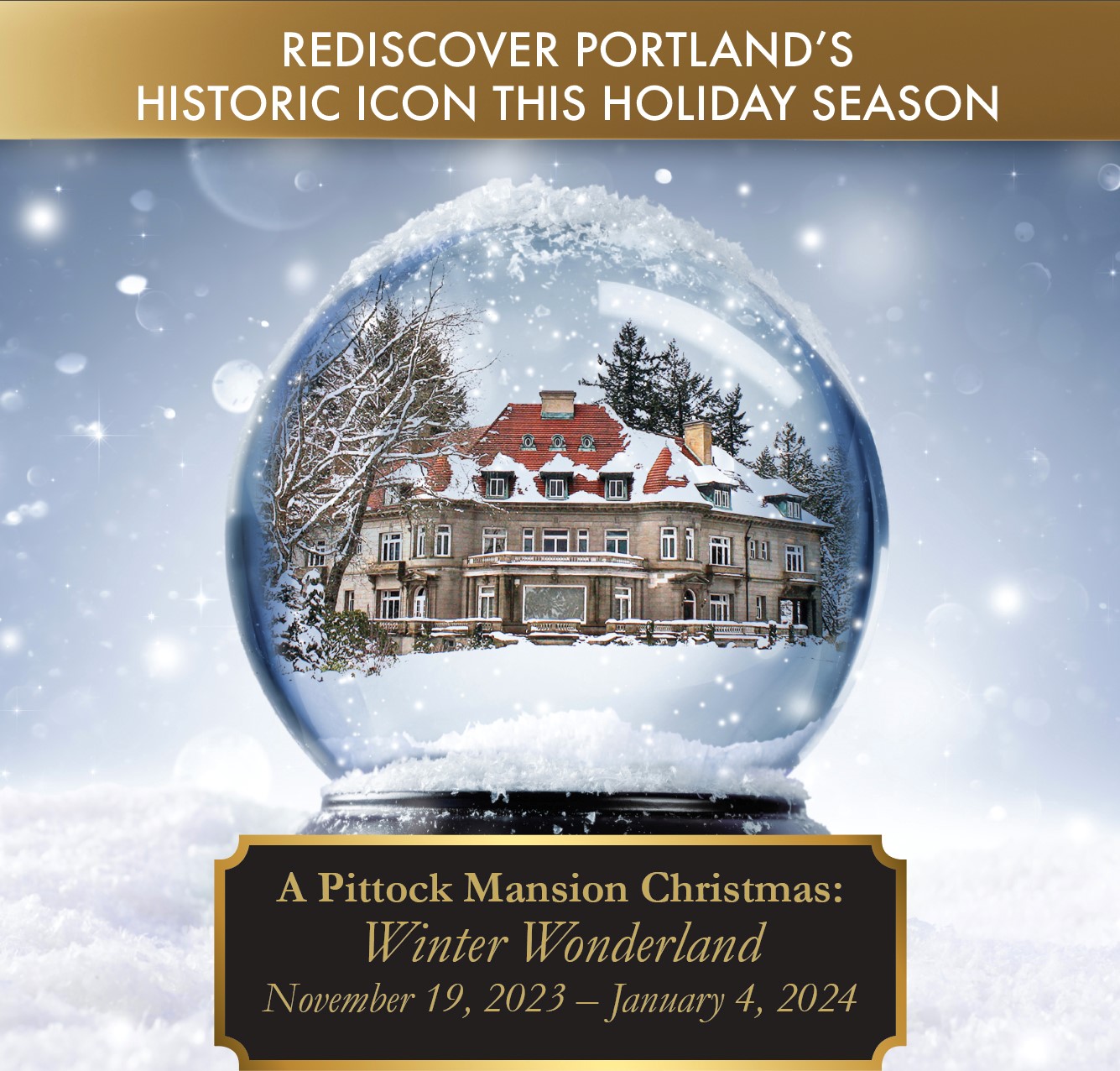 On view November 19, 2023 – January 4, 2023
Included with general admission
Pittock Mansion transforms into a Winter Wonderland for this year's Christmas display. Come experience this beloved Portland tradition and celebrate the season with the festive and fantastical displays created by our volunteer decorators.
More than seventy-five volunteers come together each year to decorate the rooms of the Mansion for the holiday season. This year's decorations evoke a Winter Wonderland by showcasing snow angels, ice skating, elves, snowmen, hot chocolate and gingerbread, marshmallows, and more.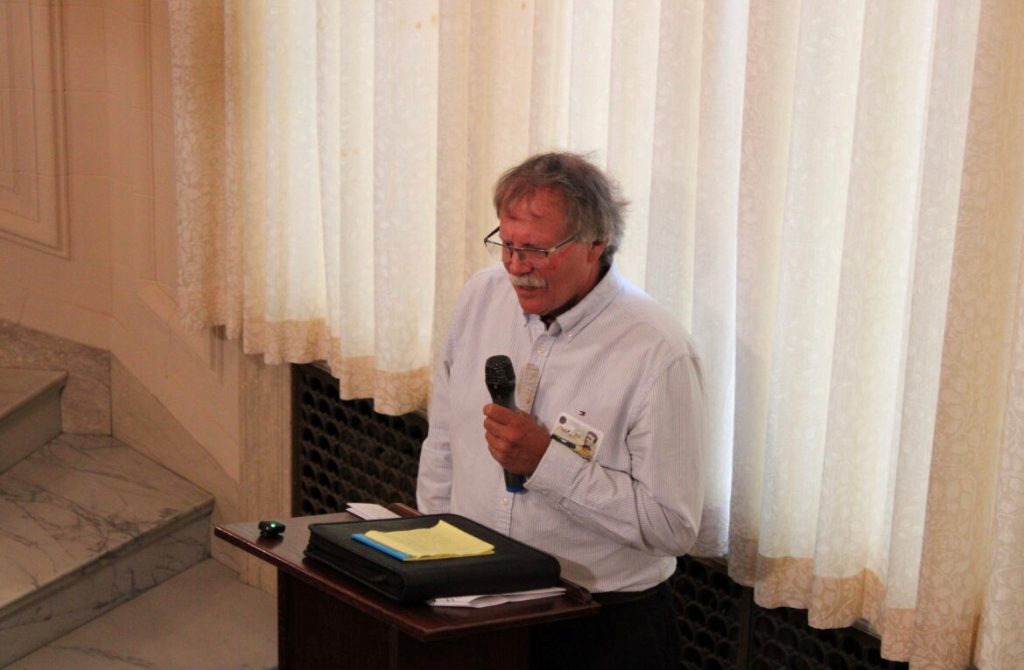 A Collector's Perspective: Unveiling Eliza Barchus, the Multi-Faceted Artist and Entrepreneur
A conversation with Charles Muehleck, Art Collector
PROGRAM
Tuesday, February 6, 2024
4:30 – 6:00 pm
Pittock Mansion
$15/person member discount available
This is an after-hours event. Admission to the Mansion and Gate Lodge is not included.
Charles Muehleck started collecting Eliza Barchus's paintings and ephemera relating to the artist's career since his college days and now holds the largest collection on this early Oregon artist. The process of collecting also led Charles to research and learn about the many facets of this incredible artist's life journey. What motivated him to only collect Barchus paintings? How did he collect these stunning pieces over the course of four decades? What aspects of Eliza Barchus's prolific career and life are most fascinating and inspirational to him? Join us for this engaging conversation facilitated by Ginny Allen, art historian and author (with Jody Klevit) of Oregon Painters: Landscape to Modernism, 1859-1959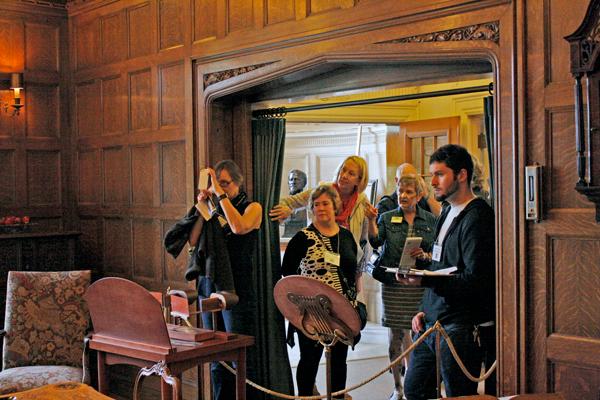 Behind the Scenes Tours
GUIDED TOUR
Multiple Times
$22 for General Admission
$7.50 for Members
Pittock Mansion was a marvel of its day, built with technologically advanced features for its time that are not all visible during normal operating hours. Visitors have the chance to view behind closed doors at the Mansion on this intimate docent-led tour, as well as learn historical details about this unique home. Book your tickets now as space is limited to 10 people per tour.
Read our program policies here.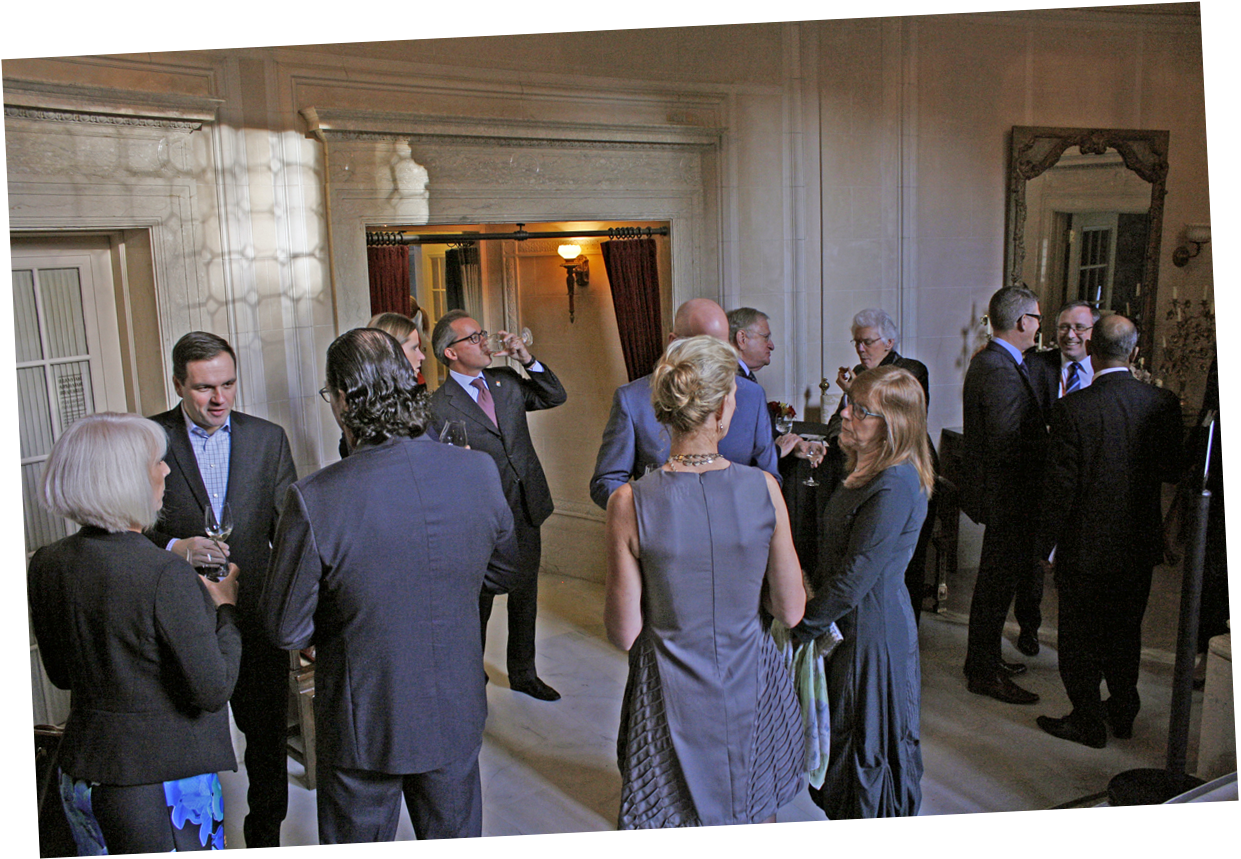 As a member of Pittock Mansion, you help expand the ways the Mansion serves the community and ensure the legacy of this iconic landmark. All members support understanding and stewardship of Portland history through Pittock Mansion, its collections, and programs.
EXHIBITS
In addition to the permanent collection on display throughout the Mansion and Gate Lodge, Pittock Mansion's rotating exhibits allow visitors to delve deeper into local history.