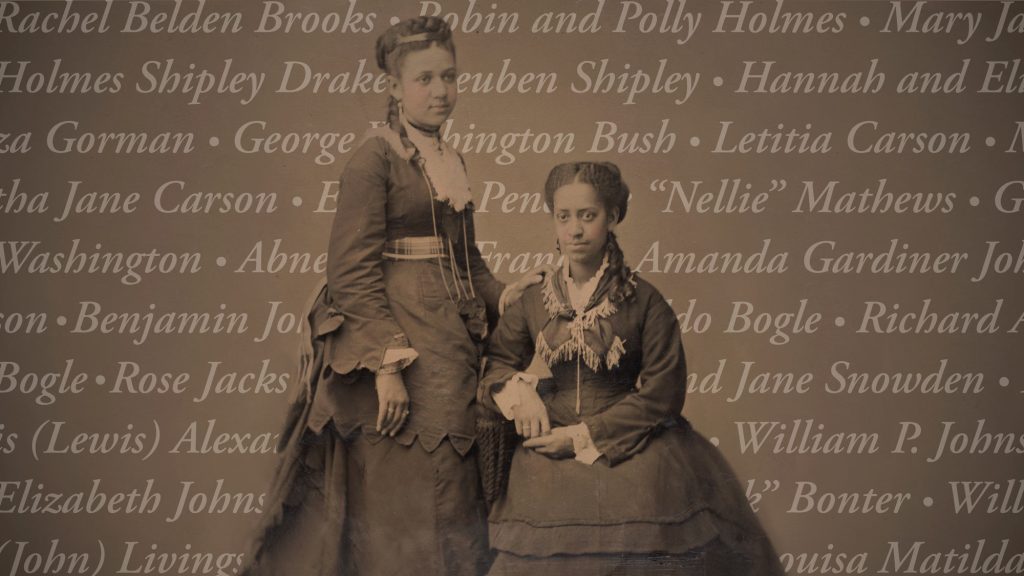 Oregon Black Pioneers' travelling exhibition Black in Oregon: 1840–1870 highlights some of the Black individuals and families who came to Oregon during the years of legalized racial exclusion, when the provisional and territorial governments of Oregon explicitly barred Blacks from residency and all legal protections. These Black pioneers risked everything to build a better life for themselves and their families in Oregon and helped lay the foundation for the state's future Black communities. The exhibition is on view now through November 13, 2022 at Pittock Mansion and is free with admission.
"Black in Oregon: 1840–1870 allows audiences to learn about the courageous individuals who resisted anti-Black racism to make a life for themselves and their families in Oregon," Zachary Stocks, Executive Director, Oregon Black Pioneers notes. "Black men and women were not just witnesses to history. Rather they helped shape the growth and identity of Oregon's first non-Indigenous communities. By seeing their faces, and the documents by which their story is told, Oregonians will recognize these Black pioneers as more than simply names and numbers. We are proud to make this exhibit available for the first time in Portland at Pittock Mansion."
"This exhibit from Oregon Black Pioneers challenges our assumptions of Oregon's pioneer history. It sheds light on how the first generation of Black Oregonians carved out a life for themselves amidst a hostile environment," Jennifer Fang, Director of Interpretation and Community Engagement, Pittock Mansion Society, explains. "The exhibit speaks to a history of resilience, ingenuity, and resistance that is integral to Oregon's past and present."
"Pittock Mansion Society is pleased to collaborate with Oregon Black Pioneers in hosting this exhibition. This opportunity perfectly aligns with our organization's strategic focus on diversity, equity, inclusion and access, and in making history relevant. The exhibit and the menu of public programs will compel us to reflect and dialogue on the adversity the Black Oregonians confronted in the past, the progress that has been made, and the challenges that must still be addressed to build an equitable future for all," Paula Gangopadhyay, Chief Executive Officer, Pittock Mansion Society.
Programming for the exhibition included the sold out lecture Beyond the Black Pioneer—Oregon in the Context of National Black History with Dr. Darrell Millner. Additionally, Black in Oregon: 1840–1870 programming will include a guided interpretive hike with Oregon Black Pioneers' Executive Director, Zachary Stocks on Wednesday, October 5, and a closing lecture about Letitia Carson by public historian Stephanie Vallance on Thursday, November 3. More details will be shared at pittockmansion.org/events in the coming months.
Thank you to the exhibit's Supporting Sponsor Skin by Lovely.