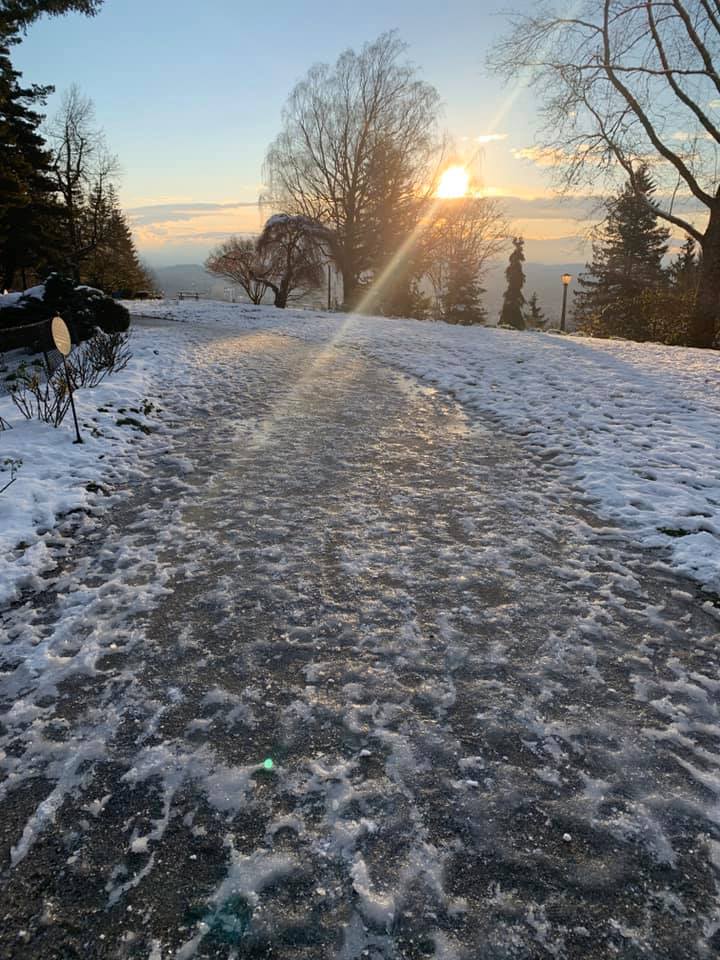 With much regret, we must announce Pittock Mansion will be closed from Thursday, Dec. 22 through Christmas Day. The Mansion will reopen on Monday, Dec. 26, (subject to weather conditions).
Nestled 1,000 feet high in the West Hills, Pittock Mansion is situated in a unique location that can be dangerous during extreme weather conditions such as snow and freezing rainstorms. We always put the safety of our visitors and staff above all else, which is why our operations department has advised closing the Mansion amid warnings of unsafe weather.
We apologize for the inconvenience this causes to our guests who planned to visit our current exhibit, A Pittock Mansion Christmas: Music Makes the Season, over the holiday weekend. This event is an annual tradition, which normally marks a busy period for the Mansion, however, it is not unusual to experience citywide closures around this time of year.
During this time, we would like our guests to know:
All pre-purchased tickets scheduled during the closure will remain valid until the exhibit ends on Jan. 4th.

Staff will reach out to advanced ticket holders once the Mansion reopens.
We appreciate your patience with our staff, who are working to resolve ticketing matter quickly. Please hold off on contacting us about ticket-related concerns until our regular business hours return as visitor services staff will not be available to answer phone calls or emails off site. All other communications about weather updates impacting Pittock Mansion's normally scheduled hours will be reflected on our website.
Thank you for making Pittock Mansion a part of your winter celebrations. Our staff wishes you a safe and cozy holiday—we hope to see you soon once we reopen!