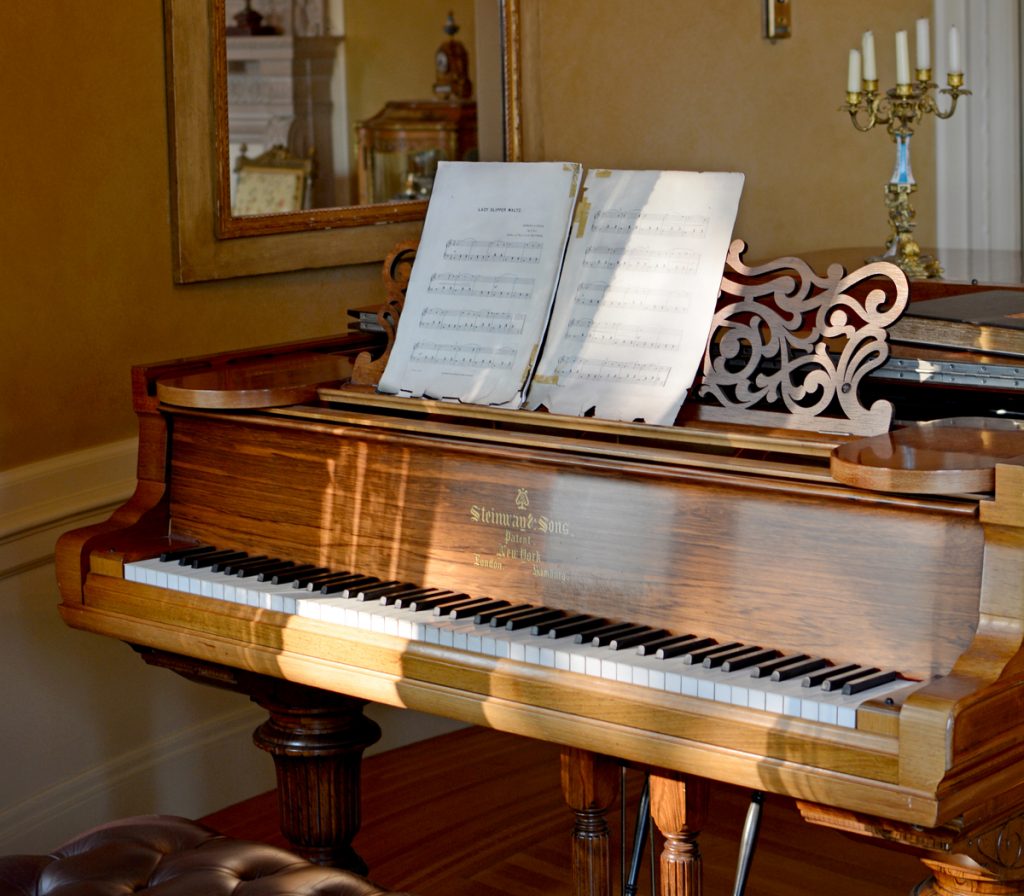 The Permanent Collection
Pittock Mansion is home to a wide array of period furnishings and personal artifacts that connect visitors to early 20th-century life. Heirlooms donated by Portland founding families, like the Failings and Couches, are on display in addition to our original Pittock family pieces. Highlights include the Pittocks' Steinway grand piano, a Couch family desk, the Failing family's set of Limoges china, and Henry Pittock's masonic sword.
Interested in donating an item? Please contact our Curator.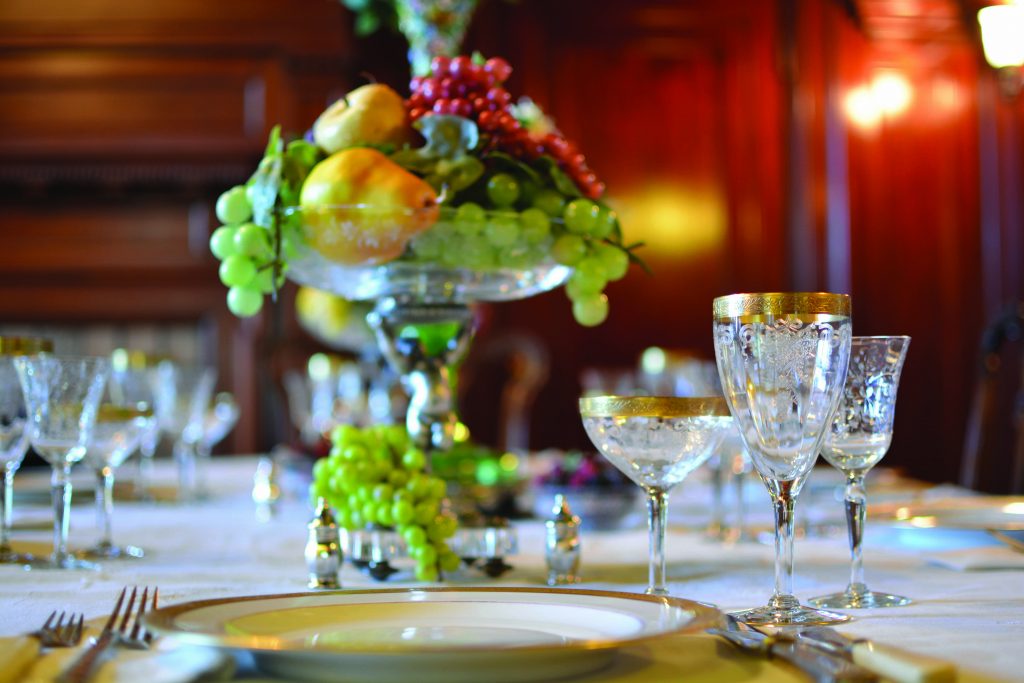 Dining in the Gilded Age
On view July 14 – Nov. 11
Explore the gadgets used to prepare foods and feasts circa 1900 and the specialized china and silverware used to serve them. As cooks and hostesses responded to a new abundance of tableware, tools, utensils, and foodstuffs, American dining customs reached elaborate new heights, unmatched before or since.