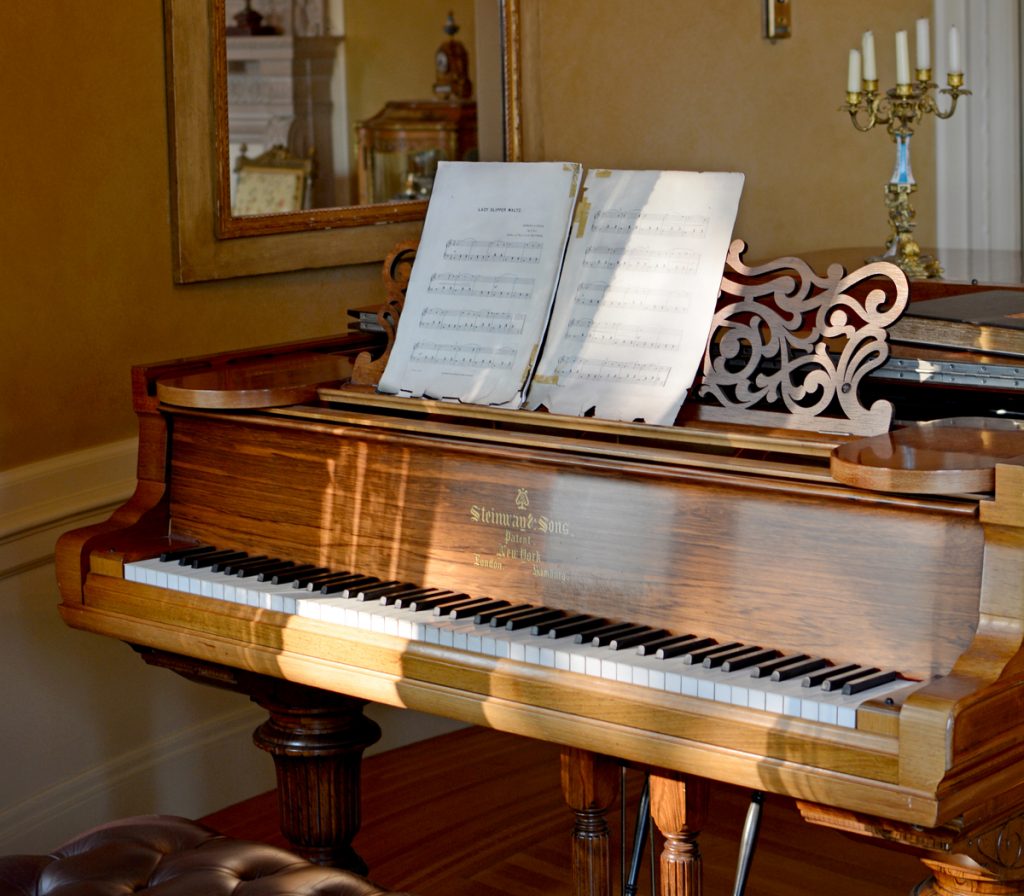 The Permanent Collection
Pittock Mansion is home to a wide array of period furnishings and personal artifacts that connect visitors to early 20th-century life. Heirlooms donated by Portland founding families, like the Failings and Couches, are on display in addition to our original Pittock family pieces. Highlights include the Pittocks' Steinway grand piano, a Couch family desk, the Failing family's set of Limoges china, and Henry Pittock's masonic sword.
Interested in donating an item? Please contact our Curator.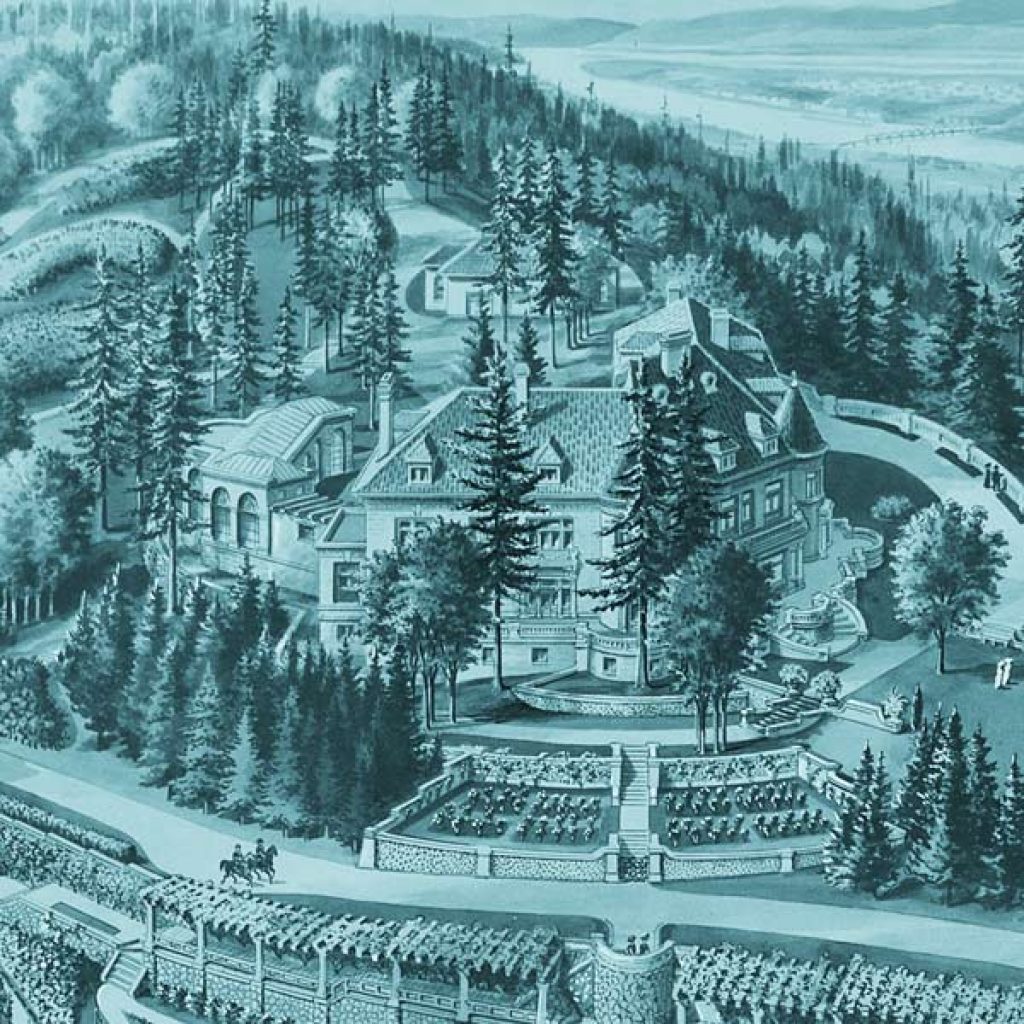 CHANGING LANDSCAPES: The 100-year history of the Pittock Mansion Estate
On view February 1–July 14

Pittock Mansion has experienced some dramatic changes over the course of its history, and the same is true for the grounds surrounding the historic home. From a private family estate to a public garden and park, explore the changing perspectives and approaches to the landscaping and usage of the Pittock estate, and discover how the grounds were developed into the renowned garden and park it is today.
Portland's World's Fair: Souvenirs of the Lewis and Clark Exposition
On view July 20–November 17

In 1905, Portland welcomed visitors to the city's first—and only—world's fair. The Lewis and Clark Centennial Exposition highlighted the area's industrial innovation and growth, delighted visitors with exotic spectacles, and offered unique keepsakes—souvenirs that are coveted by collectors today. Discover some of the fair's more fanciful objects from the private collection of Mike Cramer including souvenirs from former Governor Victor Atiyeh's collection.